By Justin O'Connell, Author of Bitcoinomics
The oracles in banking have let it be known. They've looked into their magic 8 balls and pulled the future right out of the black and blue depths: "I would be very surprised if Bitcoin is still around in 10 years," said Bremmer, the founder and CEO of Eurasia Group, the world's largest risk consulting firm. He knows that commercial banks are looking to enter in.
To be fair, GoldSilverBitcoin ran its own magic 8 ball experiments on the future of Bitcoin. Here is what we came up with in a best of 3.
"What is the future of Bitcoin?" we asked.
The second try:
So, we switched out the now broken 8 ball for our next shake: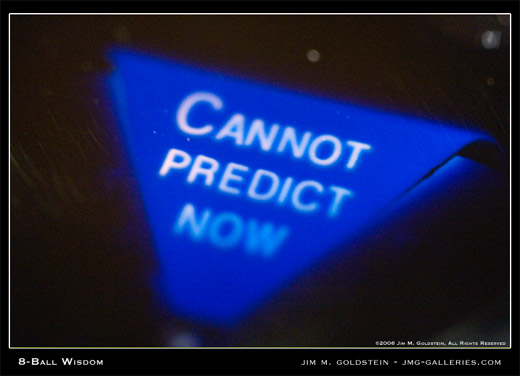 So, we're not sure if Bremmer's magic 8 ball is more in-tune than ours, but nonetheless ours could not come to any serious conclusions about the future of Bitcoin.
One thing is for sure if Bitcoin is to continue it's rise. It's got to be used for lots and lots of money laundering, like the US dollar. And this isn't a bad thing nor is it betokening that Bitcoin is in-and-of itself a dangerous tool.
It's just got to do what the $100 Benjamin Franklin bill has done to get to where it's currently at.
"Don't underestimate the importance of cash," Bremmer said. "Cash facilitates corruption, and there are many governments out there that want to be able to avoid paper trails on every transaction they engage in."
As Bitcoin should note, if its to become a serious global currency, just as the US Dollar:
"This is not insignificant for helping the U.S. as the global reserve currency," Bremmer said.